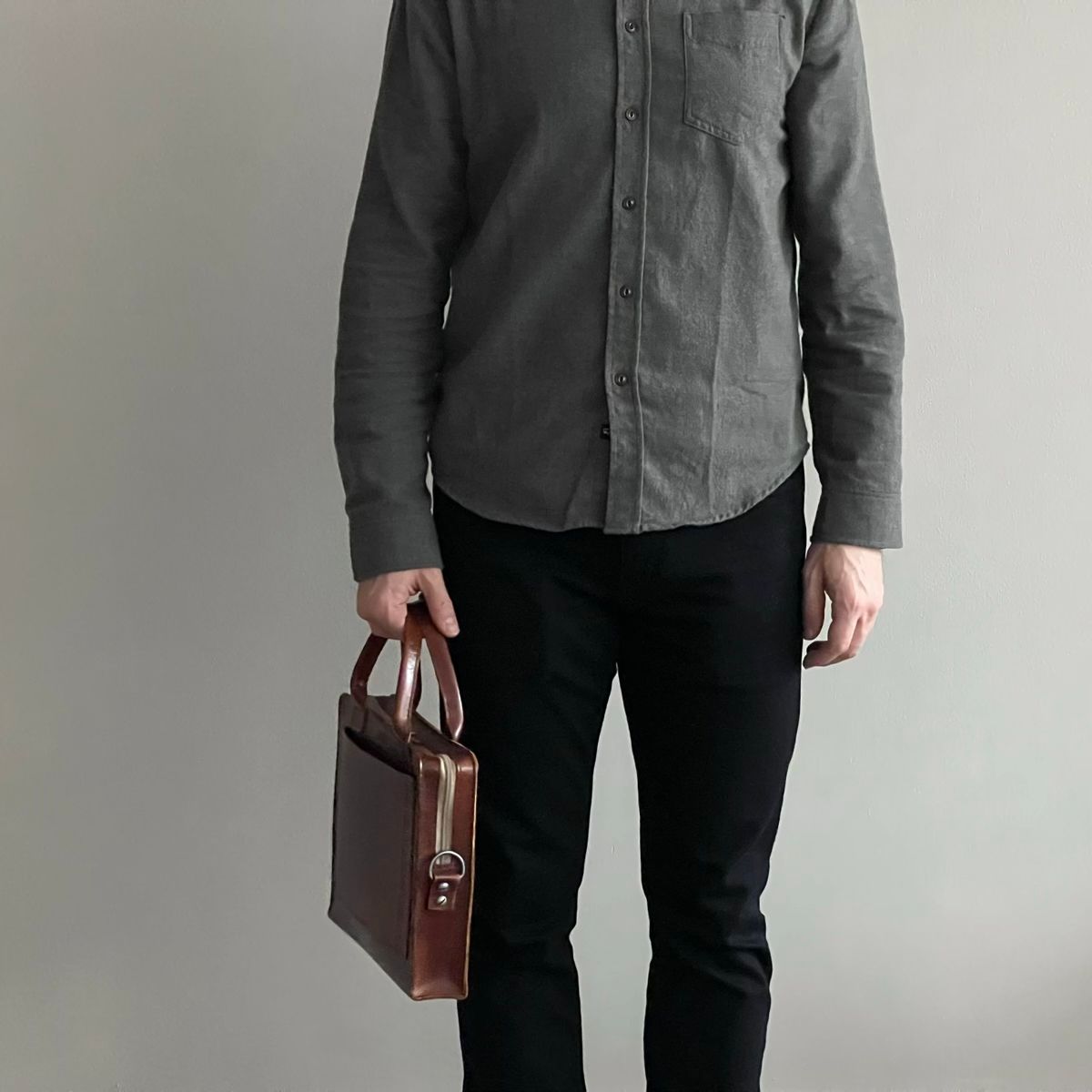 As with all "in-development" things, details are being finalized. But I've got a pretty solid prototype in use at the moment, and I love it. It is the perfect size for those Sunday mornings, or the mornings where you don't have anything in particular to do other than enjoy the morning. And not that this is just a bag for Sunday's, but you get my drift, hopefully. Those times when you don't have to pack for the unknown, but just need to have enough for what you do know.
Here's how the current prototype is looking, the outside front at least. This thing is relaxed. Features a removeable shoulder strap for those times when you want/need to have both hands accessible for shoving into your pockets or carrying things. Otherwise, remove the strap and carry it with the two handles (my preferred look), or carry it by the handles with the shoulder strap attached. Whatever. This briefcase is easy. It won't judge.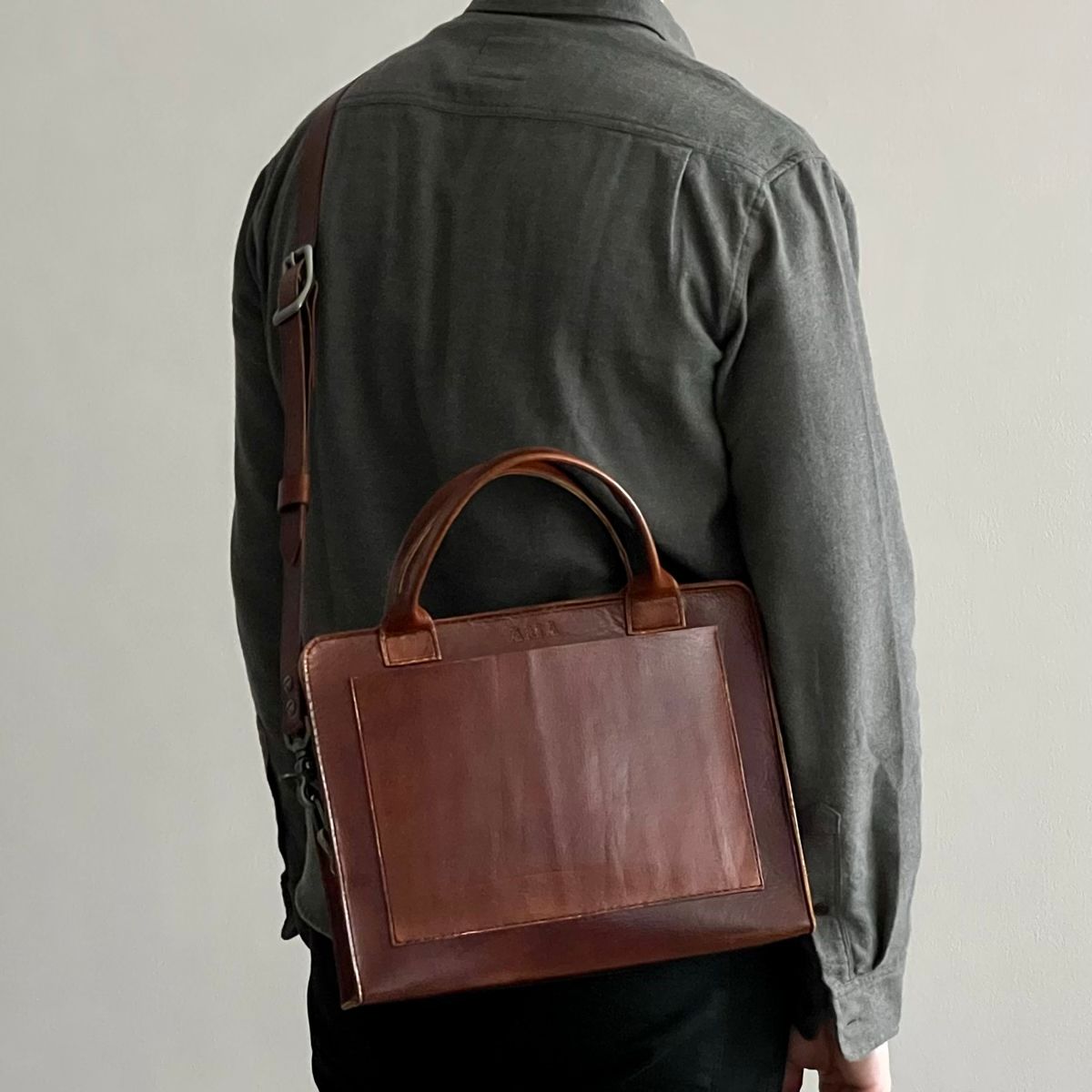 The outside features a pocket perfect for a few things, a few use cases that is. I have used it to carry my phone (still leave it in the leather phone sleeve though) sometimes, or my wallet other times. A recent use for me as I packed up to head to the coffee shop was to have it hold business cards and thank you notes.
The top uses a two-pull zipper to open/close. The current prototype uses a plastic zipper. It is what I had around and available to test with. The next prototype will likely feature a nicer looking and stronger metal zipper. I also like using plastic zippers on bags where exposed screens may accidentally be scratched by metal zipper teeth, but as I use this briefcase I have yet to think that would happen. Partly because my phone's screen is always encased in a leather sleeve, but also because the zipper just doesn't seem to come in contact with the device. I digress. But these details matter.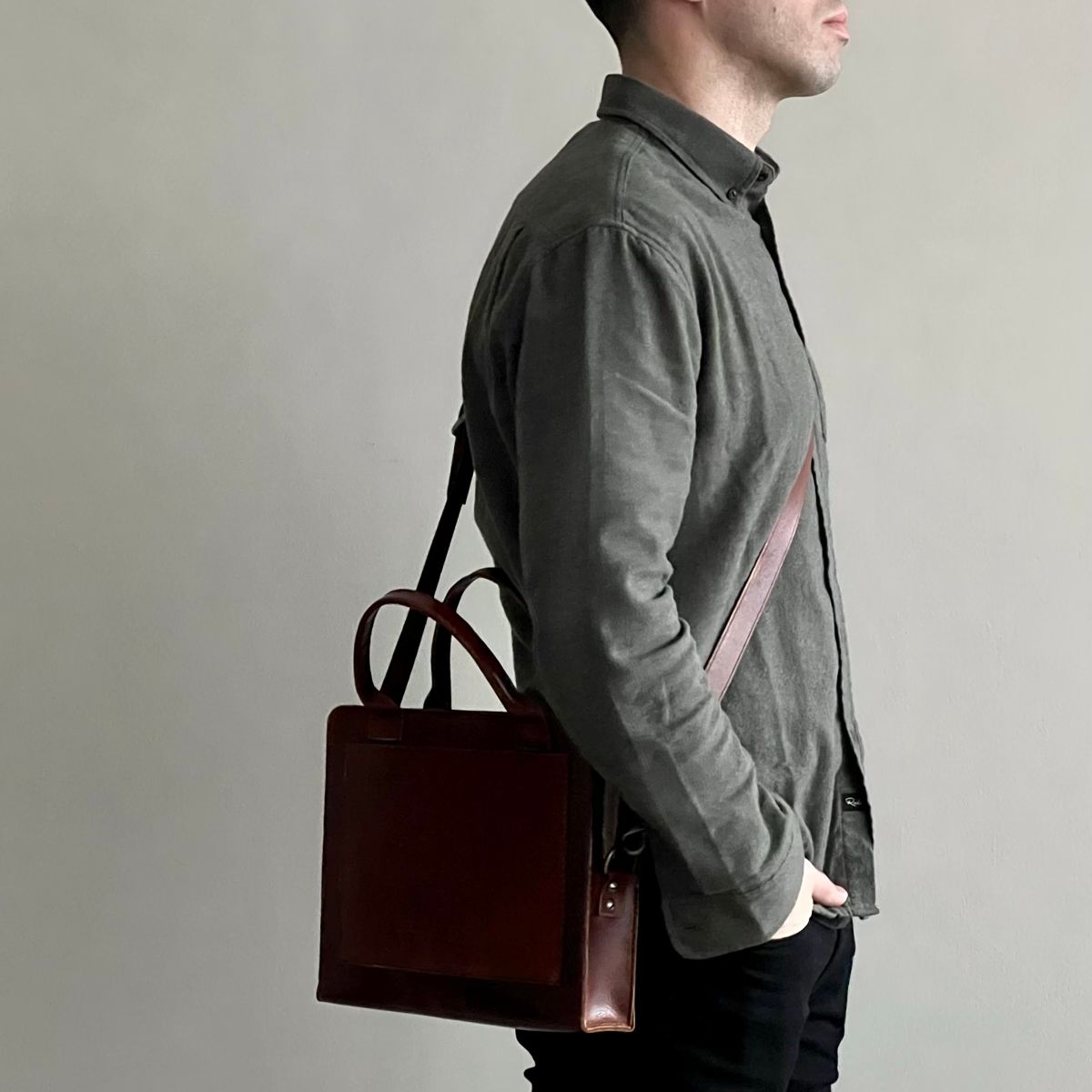 The inside of the briefcase features two pockets, three actually. Two-in-one on one side, and a single pocket on the other. The two-in-one was originally designed to hold a phone in one pocket and a glasses case in the other, but as I use the bag I have yet to use those pockets as intended. The next prototype will probably feature two very simple pockets on the inside. Open pockets, no closure, long enough to hold a phone if desired, and deep enough too. That size in general lends itself to hold a variety of useful things you may carry to and fro. I tend to use the pockets on the inside for my wallet and keys, then pens, extra business cards, and maybe even my credit card reader (for when those spontaneous sales happen while out and about).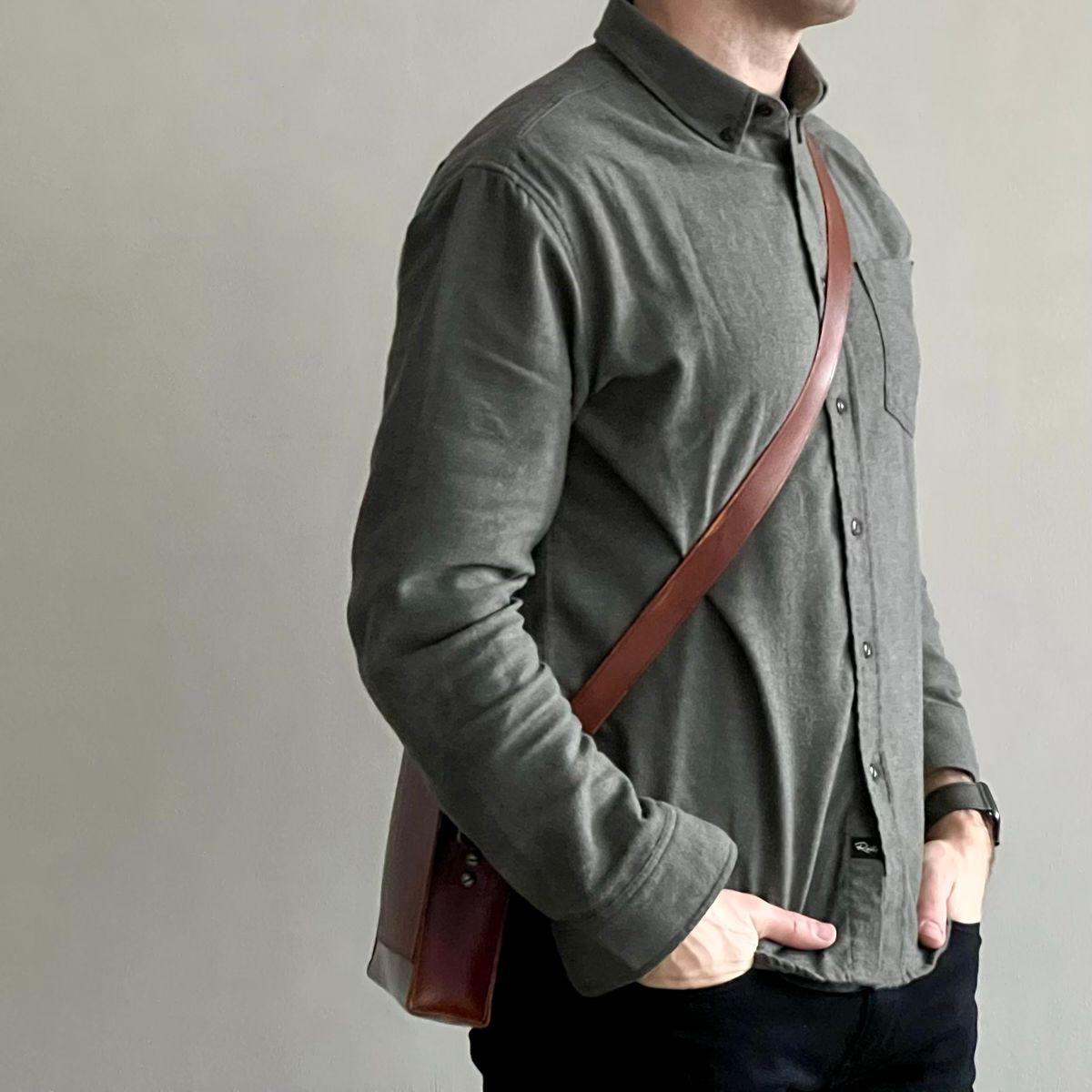 I love this bag mostly because it is small. On the other hand, though, I love Across Town because it is huge. Sunday Morning carries just what I need it to, where a bag like Across Town carries all of the other stuff I want to have with me just in case. Sunday Morning is the perfect small briefcase for when you are able to head somewhere with focused intent, whether work or pleasure. My favorite use case is packing it with a journal and a book. Another common use case for me is to pack it with business related tools: iPad with keyboard, business cards, notebook, pens, etc.
This briefcase is awesome now and will only get better in the next iteration. Stay tuned (below).